Sign China-The Money Drawing Show of Dye Sublimation Fabric
Share
Issue Time

Sep 23,2015
Summary
A product will sell well if it is adapted to the market. But what is the indicator in the market? What
product are the customers you are talking with looking for? Do you have good suppliers that can achieve
that? Perhaps it is the time to test your social network and your market positioning.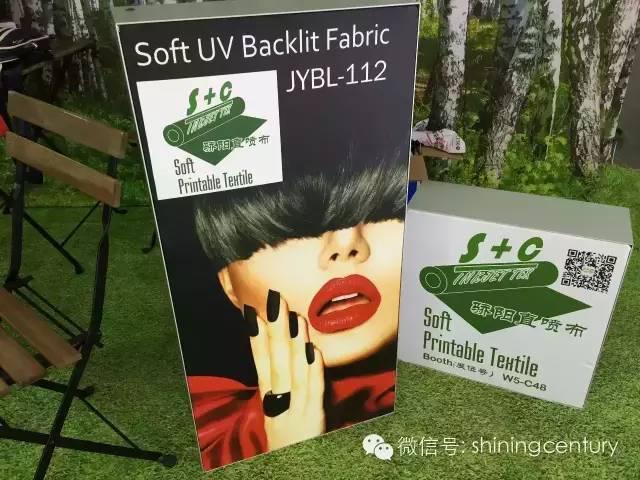 A product will sell well if it is adapted to the market. But what is the indicator in the market? What
product are the customers you are talking with looking for? Do you have good suppliers that can achieve
that? Perhaps it is the time to test your social network and your market positioning.

No matter what you think of dye sublimation direct printing fabric, you can't affect its hot-selling
degree. You can learn from the eyes of the customers now that old products are impacting their current
market, and the side effect brought by excessive production.

What is new product? You don't care about it in a traditional view, but it is a currently trendy
product. If there is no dye sublimation direct printing fabric in the sample book provided by every PVC
seller or trading company, it is a sign of being outdated. If even the traditional supplier of
materials care much about this market, then congratulations, this market is expanding enormously.

From the short time of three and a half days in Sign China in the booth of S+C Inkjet Tex, you can find
a strange phenomenon. We receive over 150 name cards in the first day. It may be a wild wish in the
past. September seems to be a divide, and everyone knows a lot suddenly because the breaking of capital
chain caused by traditional product leaves the trading companies unable to continue managing in this
way. But not promoting the sales of new products means a farewell to the market. When you are surprised
that some big trading companies also begin to sell these products, please don't be surprised. You
might as well contact S+C who basically owns all the newest products.

Oh, what is the most hot-selling product in this expo? It is the Multi-backlit JYBL-111. For the
customers asking for test rolls now, we will reply unanimously that it is finished. Customers who need
rolls to test can get the test roll in October the earliest because all our stock products are sent
out.

What product is the most overthrowing? It is a UV backlit fabric. The key is that it is a soft
material. We now print it on Swiss Q print in color white color mode, and we get really good effect.
OK, our best selling products include:

Scan the QR code and get valuable information in time!